Rosehill Rail, a leading global manufacturer of railway crossing systems and safety solutions, has been awarded an eight-year contract with Infrabel, operator of the Belgian national railway, to supply level crossing systems across its network.
Through its local partner, Vatis bvba, the contract will see Rosehill Rail's unique rubber crossing systems for vehicles and pedestrians installed throughout Belgium.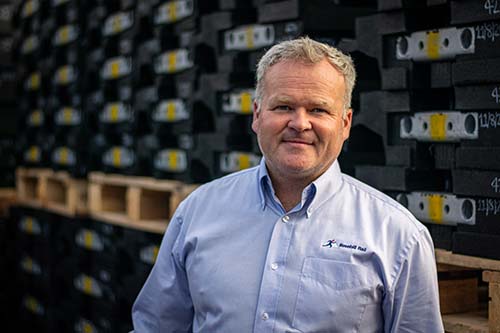 Andrew Knight, Rosehill Rail Export Manager, said: "We're delighted to have been awarded this contract in a region which has been supplied by one of our competitors for many years. Our team have worked closely with Infrabel to secure this agreement and we're in the process of securing more contacts around the world."
Rosehill Rail has over 30 years' experience in polyurethane and rubber technology and has amassed a wealth of knowledge during their long history in the rail industry. Working with a range of global rail infrastructure companies on a wide variety of projects, Rosehill Rail provide crossing solutions tailored to any requirement.
Nevenka Vandenbossche, Engineer Crossings at Infrabel, said: "Rosehill Rail has been chosen as our supply partner thanks to their range of high-quality sustainable products and excellent service. We're extremely happy to be working with the team at Rosehill Rail and look forward to seeing the installation of 500 crossings across Belgium over the next eight years."
Sustainably and efficiently manufactured in the UK from 100% recycled tyre rubber and bonded with a unique polyurethane chemistry, Rosehill Rail's solid rubber rail crossing panels are tough, durable, and engineered for long-term use.
Dr Alexander Celik, Managing Director of Rosehill Rail, said: "We're continuing to see strong demand for our products from across Europe and around the globe. With our focus on low-energy, environmentally friendly methods of production, we're proud to offer customers a real choice when it comes to rail crossing systems."