An integral part of the Rail Industry for more than 20 years
The Rosehill team is dedicated to meeting rail customers' needs by providing a service that operates on a global basis. Based in Sowerby Bridge, West Yorkshire we are strategically placed to access major motorway systems to ensure just-in-time on-site delivery, or onward shipment overseas.
The support and service offered by Rosehill Rail is backed up by over 30 years' experience in polyurethane and rubber technology. Rosehill has amassed a wealth of experience during their long history in the Rail Industry, working with a range of global Rail infrastructure companies and operators on a wide variety of projects. The knowledge and experience gained has enabled us to provide crossing solutions that are perfectly tailored to any requirement.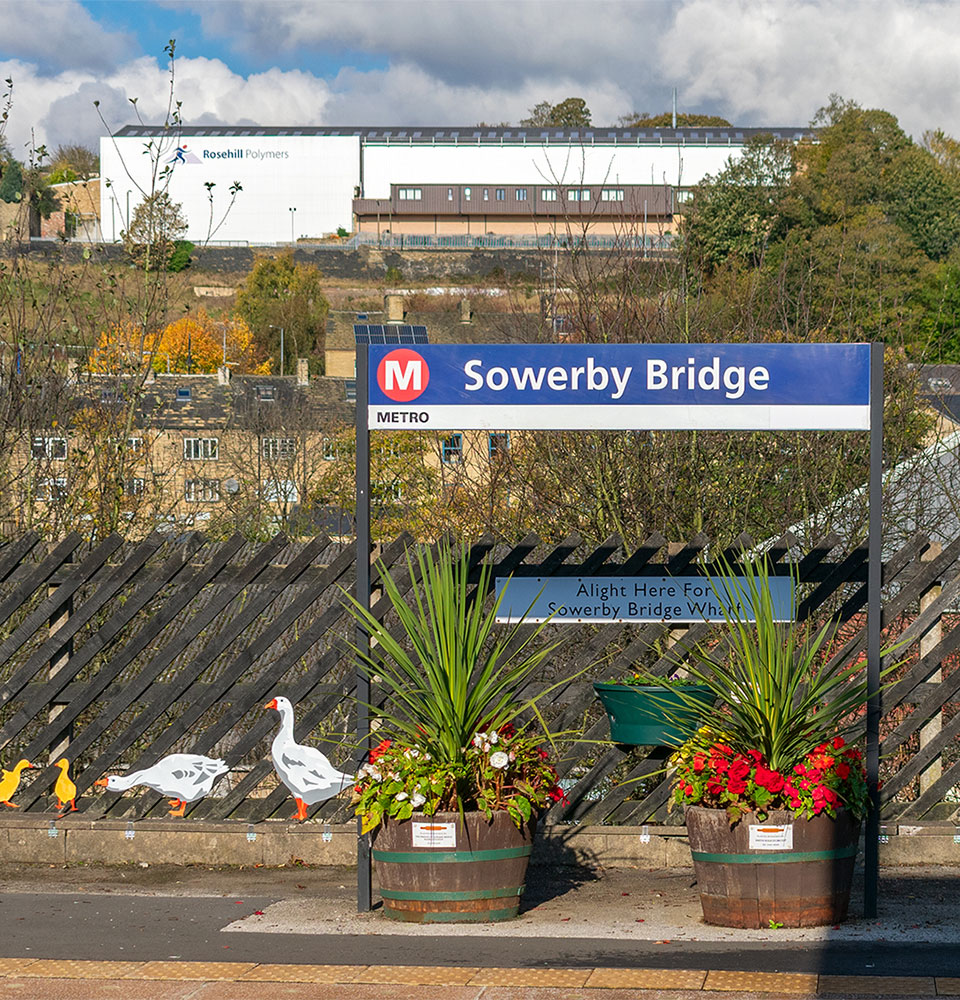 Rosehill Rail are part of the Rosehill Polymers group of companies and they entered the rail market almost inadvertently.
In 1991 Rosehill Polymers were approached by Reidel Omni, an American company who were manufacturing rail road crossing surfaces from rubber. Omni asked Rosehill to research the possibility of using a polyurethane based system to bond their Rubber panels as a quicker and more environmentally friendly method of manufacture.
At the time they were bonding the rubber particles by vulcanisation which involved heating the panels to 160 degrees C for up to 17 hours, a massive use of energy combine with poor production output.
After a programme of tests, experiments, and trials using an Omni mould, Rosehill initially achieved a cold cure bond in 1.5 hours with enormous savings in both energy and increased production. Omni adopted this method of manufacture until 1995.
In 1999 Omni ceased the manufacture of the railway crossing panels and the moulds were offered for sale. As Rosehill had done the pioneering work on the cold cure process, we bought 24 moulds and entered the rail market.
Manufactured to Your Individual Requirements.
Manufacture is controlled by detailed operating instructions. All associated documentation, including technical specifications and bills of material are controlled by production and quality procedures as detailed in the company systems manuals.
Quality
Rosehill operates a quality assurance system complying with the International Standard ISO9001:2008, which is audited annually by NQA (National Quality Assurance).
The manufacturing process is computer controlled and operated by fully trained experienced staff.
The plant and machinery used in this process has been designed and built specifically for the production of railway crossing panels and is maintained under contract by specialist engineers.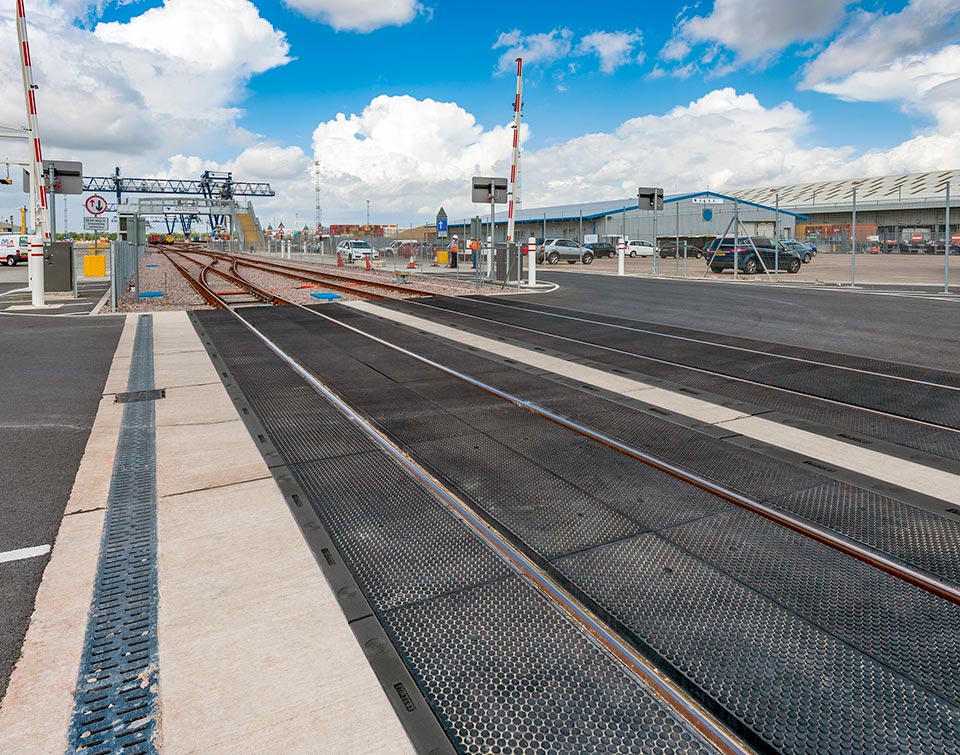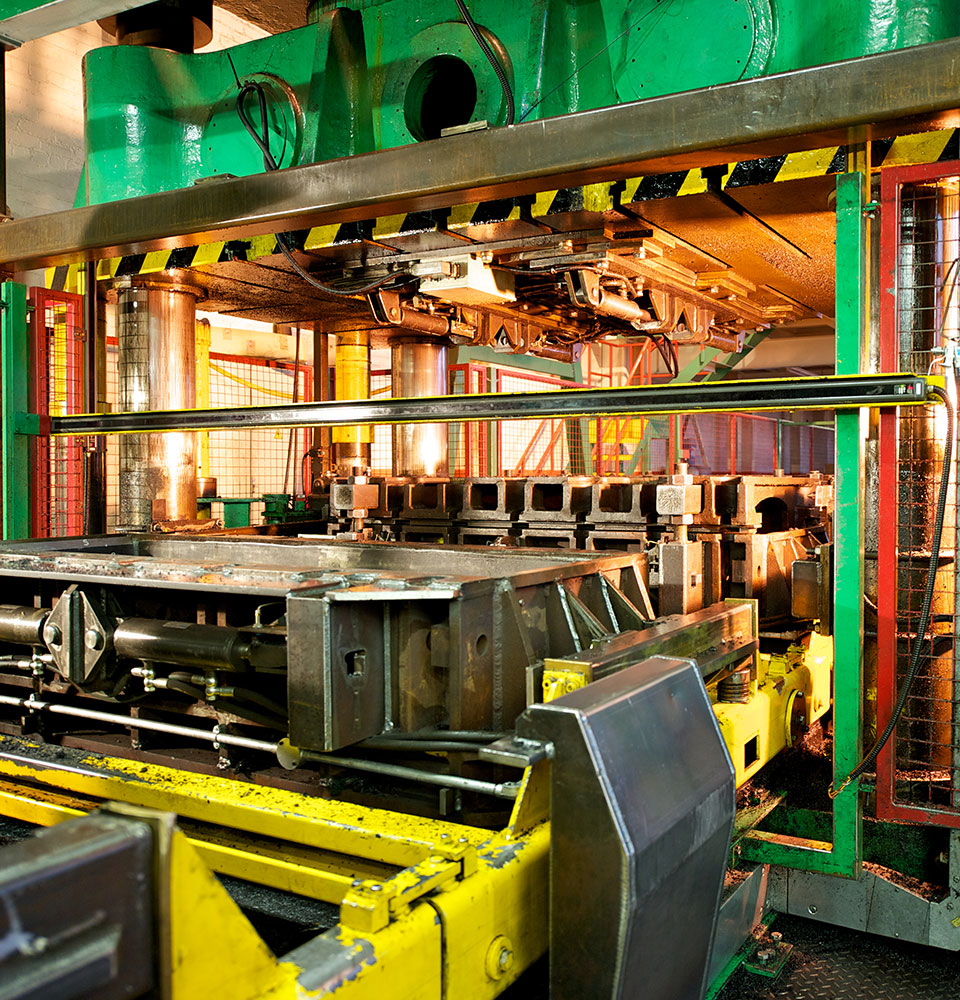 Traceability
Traceability is achieved by recording on computer, the production data, weight check and visual check of each panel at the time of manufacture. Each panel can be traced to the order and manufacturing batch. This enables checking against the engineering drawings should the need arise at a later date.
Each panel is marked when moulded so it can be clearly read from above, the identification comprises of:
Crossing grade | Rail type | Sleeper type | Fastener type | Year of manufacturer
For example: ROAD UIC60 B70 SKL14 2011
This provides a quick and easy on-site check so the engineer or site manager can ensure the panels meet the required specifications.
Design Rights
All components in our level crossing systems are designed by Rosehill Rail (a Division of Rosehill Polymers Limited), including those supplied under other names by our global distributors.
Environmental
Rosehill Rail Crossing Panels do not pose any risk to the environment.
They are manufactured from recycled rubber tyres and bonded together with an advanced polyurethane binder using a revolutionary unique cold-cure manufacturing process.
Once the manufacturing process is complete the panels will not react with soil, or water and will not leach chemicals into the environment, or emit any harmful vapours, or odours into the atmosphere.